Good evening to all,
A quick revision to week 16 group one and here are the results for Week 17 also….
Great Work Joseph Calugas, Sang Hoon Noh and Greg Benson All went 4 and 0!
Joseph Calugas is up to a rating of 2054 now. Can anybody take this guy out?
Week 16…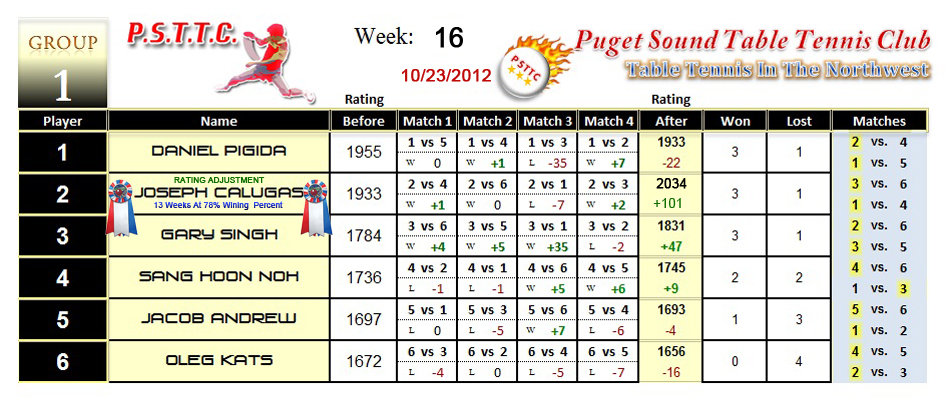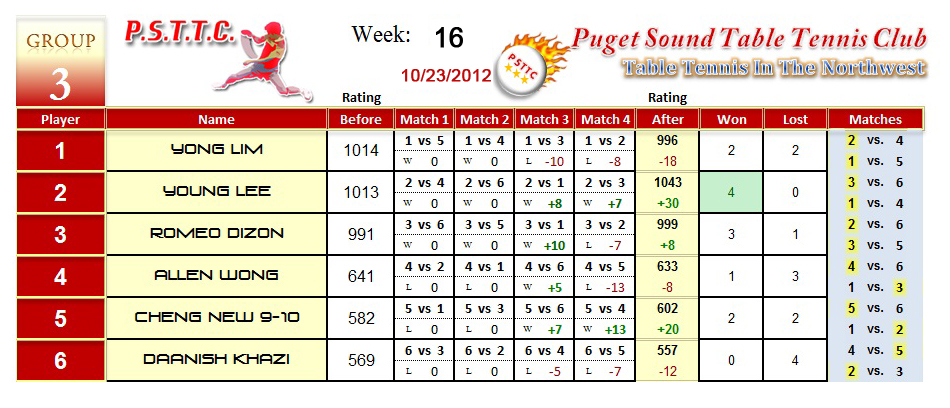 Week 17…